That said, "the goal of a business should be solving people's problems, and we believe social media marketing is the best way to listen to what they need, engage, and solve their problems at profit"  Worry not! If your business is not yet on social media. This ultimate guide to social media marketing in 2023 will help you not only to build a strong online presence but make a massive profit.
So, before we go any further let's understand what exactly social media marketing is, and why your business needs it.
What Is

Social Media Marketing

?
Social media marketing is not only about promoting a brand's products & services on various social media platforms. In fact, understanding the audience, creating the content they love, engaging with them, boosting sales, and bringing traffic to websites are also integral parts of social media marketing.
According to recent data of July 2023, 57% of the world population uses social media. And, most of them spend around 2-3 hours every day. This means, your potential customers might be hanging around social media, and for targeting them you need foolproof social media marketing strategies which we're going to share step by step.
But, the efficacy of strategies depends on execution that involves digital marketing skills and knowledge of using social media tools. You can learn in-depth, whether by joining a digital marketing course in Jaipur or any city in India you want.
Apart from this, you can also learn digital marketing skills online without going anywhere right from your home to give your business a new height. So, let's begin by learning how to use social media for marketing with the ultimate step-by-step guide.
The Ultimate Guide To

Social Media Marketing
From big companies to small businesses, social media marketing is for everyone. People are more likely to search, follow, and engage their favorite brands on social media. Follow the steps below to attract, acquire and retain potential customers from the modern gold mine called social media.
1. Set Goals
Goals help us put the effort in the right direction. We can't achieve the results we want without setting up the goals in the first place. Because we won't even know what we actually want.
First of all, We need to know what the outcome is, do what we want, and then decide, and plan out the strategy to achieve it. The social media marketing goal can be anything from building awareness, engagement, sales, website traffic, or others.
2. Understand Your Audience
Once the goal is set, there we come to the next and one of the most important pillars of social media strategy and part of the ultimate guide to social media marketing. Undoubtedly, which is researching your potential audience. The potential audience is the group of people who are in need, interested, and an existing customers of the product or services you offer. For better understanding, draw out your targeted audience persona on a paper, and think about their age, occupation, location, interest, and more.
3. Decide Which Platform To Use
Instagram, Facebook, Linked In, and Snapchat are top players in social media. But, interesting your marketing budget in all of them isn't necessarily profitable. So, before you start out your social media marketing, find out two things. First, on which platform your audience spends the most time, and according to your product & services on which platform they're gonna engage. For instance, if your company provides human resources services, LinkedIn should be your first choice to invest in your marketing budget in.
4. Know Your Competitors
In order to grow as a marketer, learning about your competitors and executing better than them is essential. So, you're new to social media, before planning out your strategy, research & analysis what's wrong and right your competitors are doing.
5. Plan Out Content Strategy
Audiences love unique, informative, engaging, and trending content. So, keep your audience persona at the back of your mind when you do research & content planning. Because your audience is ultimately the one thing that matters the most. Keep the content precise, engaging, and unique.
6. Design Graphics
No matter how great your content is, if it fails to catch the user's attention it will remain unread. Social media users love vibrant & captivating visuals & videos. Make sure you use your brand's color, and font in your visuals & videos, and make them captivating enough to set your potential customer's eyes on them. For creating eye-capturing graphics you can use Crello or Canva.
7. Create & Schedule Your Post
Planning content and graphics beforehand makes things way much easier when you set out to create posts for your social media account. And, scheduling them before the time gives you the freedom to focus on other important work for your business, and please the social media algorithm.   Create your weekly post in bulk, and use Hootsuite or Hubspot to schedule your post.
8. Engage With Your Audience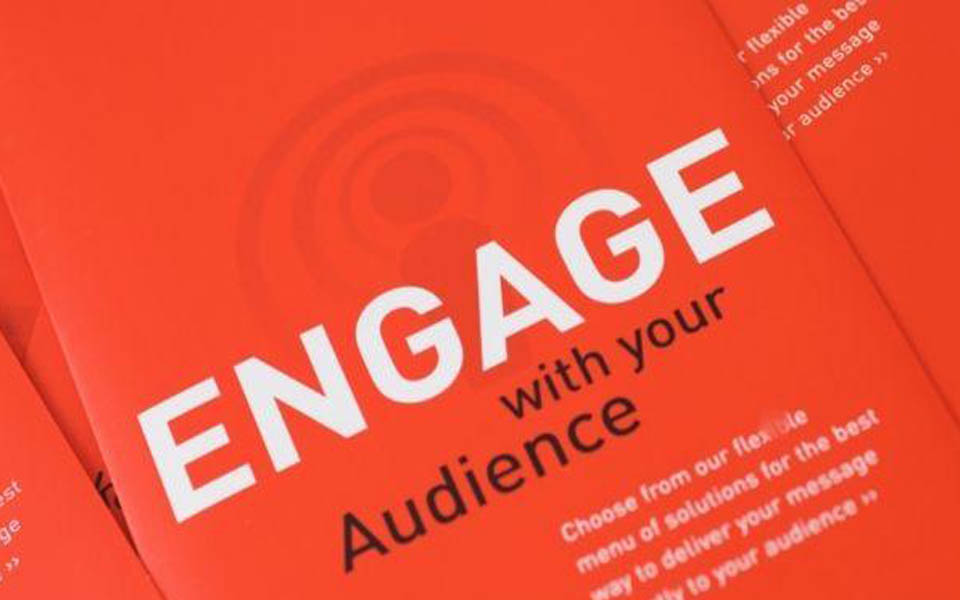 Your audience won't love you just by seeing your post. They might be having queries they want to find answers to, and they will leave a comment on the DM to solve it asap. Now your responsibility is to engage with them in the comment section & answer their questions smartly. Help your audience & elevate their love for your brand.
9. Analysis Social Media Report
Most social media platforms generate reports of how your posts are performing. Keep tracking the report, and figure out if the social media marketing plan is helping to achieve the goal you set. For determining it, here are some social media metrics that will help you to analyze the success of your marketing plan & content performance: engagement, reach, Impression, followers, video views, mentions, tags, and shares.
Conclusion:
More than half of the world is using social media platforms, and spending their happy hours there. From searching for products & services, shopping, and seeking customer care services people are more likely to use social media. For those businesses, who're not yet leveraging social media for business growth we have shared the ultimate guide to social media marketing in 2023 to help them make their customers happy & business flourish online.