When we use platforms like a blog, a YouTube channel, or UC News to earn money online, the most difficult task is determining how to find Trending Topics for our Topic.
Finding Keyword or trending topics are the mostimportant aspects of SEO as they can make or break your blog. Writing articles on random things or making videos on random subjects will take you to nowhere.
When we create content on Trending Topics, people are more likely to pay attention to it, resulting in more views and online earnings. So, in today's article, we'll tell you about five such places where you can easily find trending items for your topic.
How To

Find Trending Topics
To find Trending Topics, we have several options from which to obtain information about current events. We want to make it clear that when you find Trending Topics, you should concentrate on one thing: how you can use that topic or how beneficial that topic can be for you.
Because if we only create content on trending topics, we will lose sight of our goal and become confused about what we are doing.
The second most important thing is that we always need trending topics on our platform to progress, so you should always create content related to your topic that benefits you.
People do not like to visit your content when you start creating content that is not related to your topic because they need complete information on any one topic, so you should always focus on only one topic.
The Best Way to Discover Trending Topics
Your Social Media Account is the best medium for finding Trending Topics on the Internet, because only those topics that people are most interested in income up on social media, so we recommend that you focus on your Social Media Accounts. If you don't find anything interesting there, you can go to these places.
Google Trends
Google Trend is the best option for finding Trending Topics today because it is a Google product that provides information on the most searched topics on Google.
When you visit the Google Trend website, you can use a variety of features to find a trending topic for yourself. Google Trend allows you to search by country and category, allowing you to find the best topics based on your topic category.
Along with this, Google Trend provides information about the volume of any topic, which gives you an idea of how much benefit that topic can be slow for you or how much traffic you can gain from that topic.
Buzzfeed
Buzzfeed is a website that provides trending news updates so that you can stay up to date on the latest topics. Buzzfeed not only helps you find topics, but it also informs you of the best titles and keywords for your topic.
This is a website where almost all of the categories' topics are updated. Whose information can be obtained by selecting it from the menu?
Popular News Portals
There are many news websites on the Internet, most of which are news channels; such websites provide information about daily updated news.
For example, India Today, Google News, Times of India, and so on. These are all news websites with information on almost every topic.
Trending on YouTube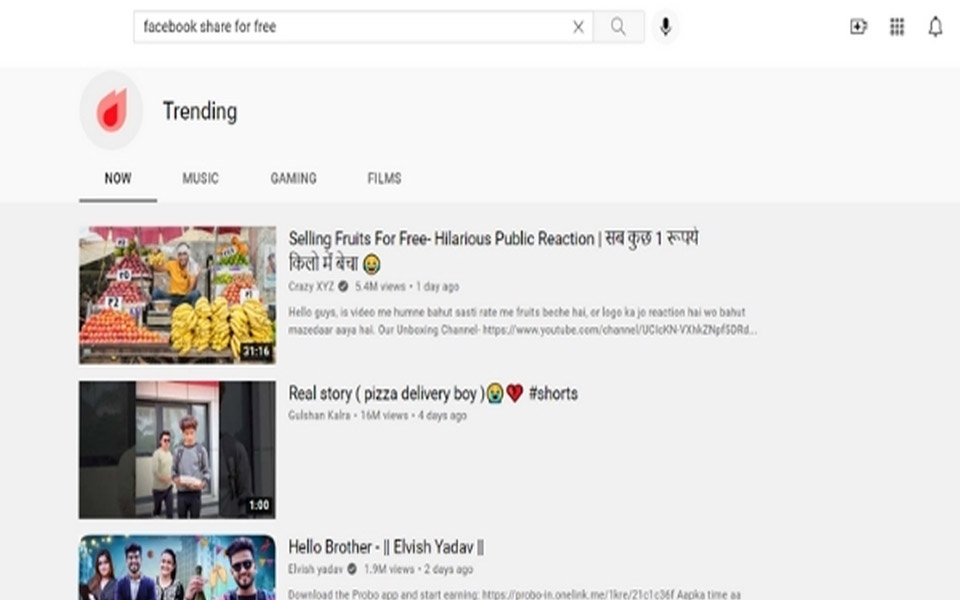 YouTube is today's second-largest search engine, with millions of people uploading content on all topics. As a result, when you visit the Google Trends option, you can see which topics people are searching for the most on YouTube. Huh.
You will receive information about Trending Topics and will be able to create content on that topic as a result of this.
When you use YouTube Trend Page, you get information about that topic as well as an idea of how you should create your content in order for it to become more popular.
Read Also: How to Download YouTube Videos in Laptop and PC
UC News on UC Browser
Because UC Browser is used by nearly all Android users today, and most people prefer to read news on UC News, the topics kept in Hot Topics of UC News are the most searched topics on UC News.
As a result, by opening your UC Browser, you can also gather information on Trending Topics.
Conclusion
Trending Topics can be found on any platform; all you have to do is look at which topics people are searching for the most today and how many searches are likely to occur on that topic in the near future.
If you think about the future, your blog or YouTube channel will always grow because you can always benefit from your topic by creating content on searchable topics.
Apart from these 5 platforms, there are other social media and content platforms from where you can get trending topics like Twitter, Medium, Facebook groups, etc. So keep exploring and keep writing.